---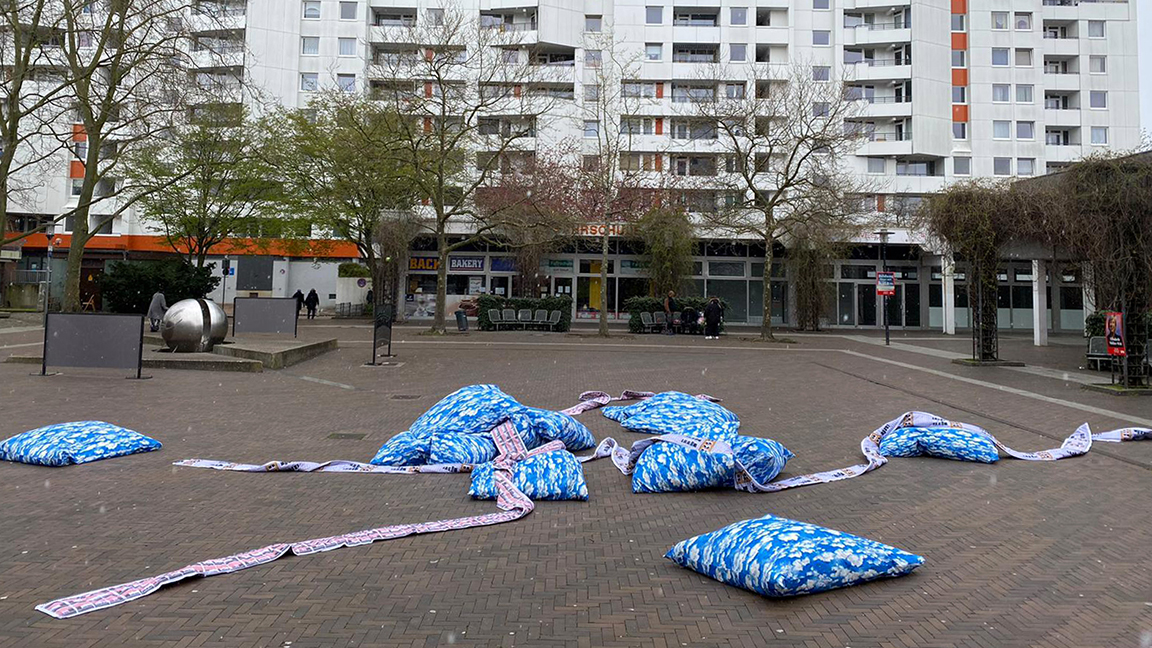 Martin Hanke, Karin Hanke, Ev. Kita Berliner Straße, MLK-Gesamtschule & Katharina Maderthaner
Parrots above high rise buildings
Presentation
Sat., 2 April 2022
4:30 - 5:00 p.m.
Berliner Platz
Ratingen-West
Cantor Martin Hanke sang songs of parrots and swans with children from the Ev. Kita Berliner Straße on Berliner Platz. Artist Katharina Maderthaner developed a stage situation for the singing children.
Art teacher Karin Hanke and an art course of the Martin-Luther-King Comprehensive Schooldesigned large-format collages of black-and-white copies of skyscrapers around the world with artists Katharina Maderthaner and Anne Schülke. The posters hung in a shop window on Berliner Platz from 1 April until 29 April 2022, and show freely invented new houses and visions of living together.
In spring 2021 Katharina Maderthaner showed the installation oben ohne (topless) in the Mosaik shopping center.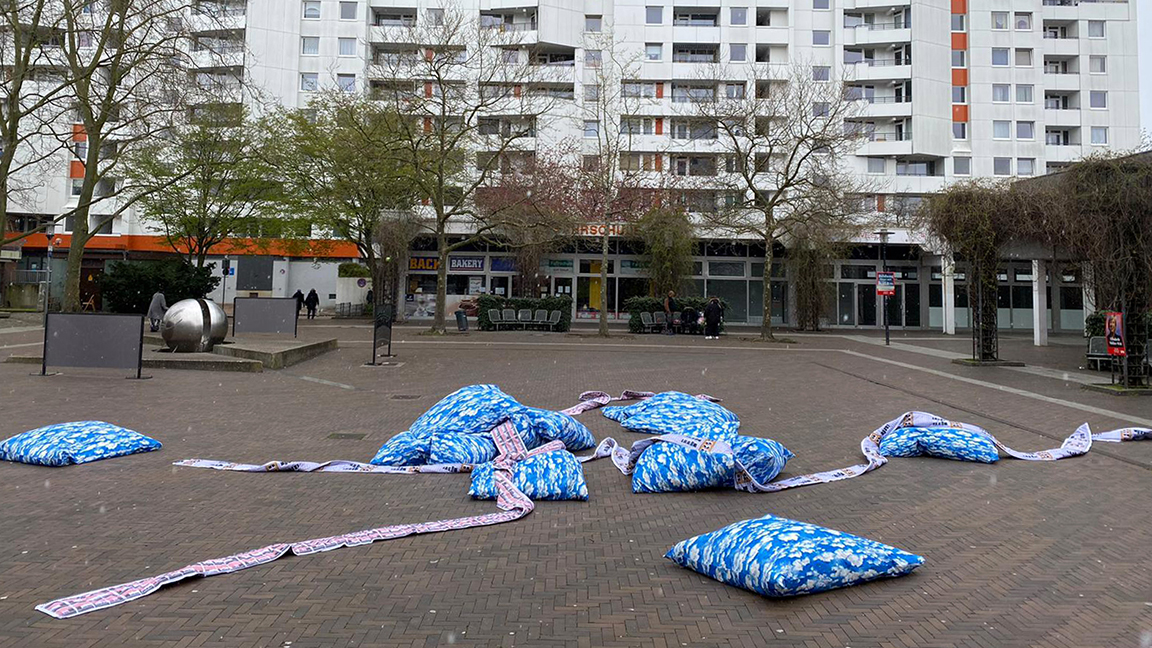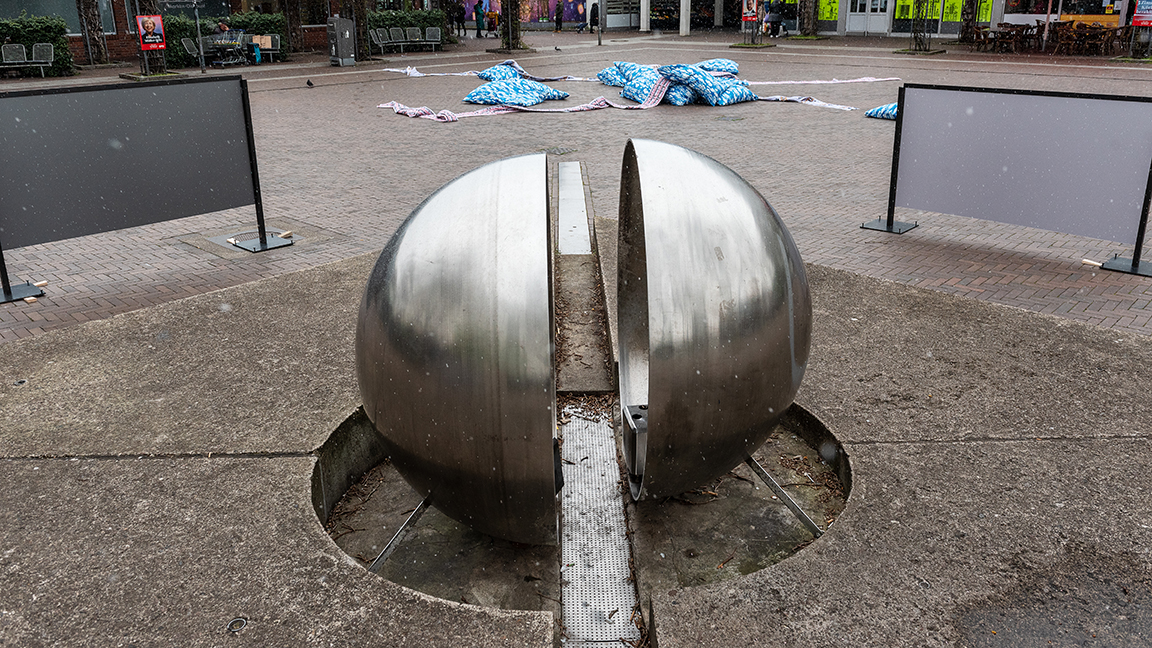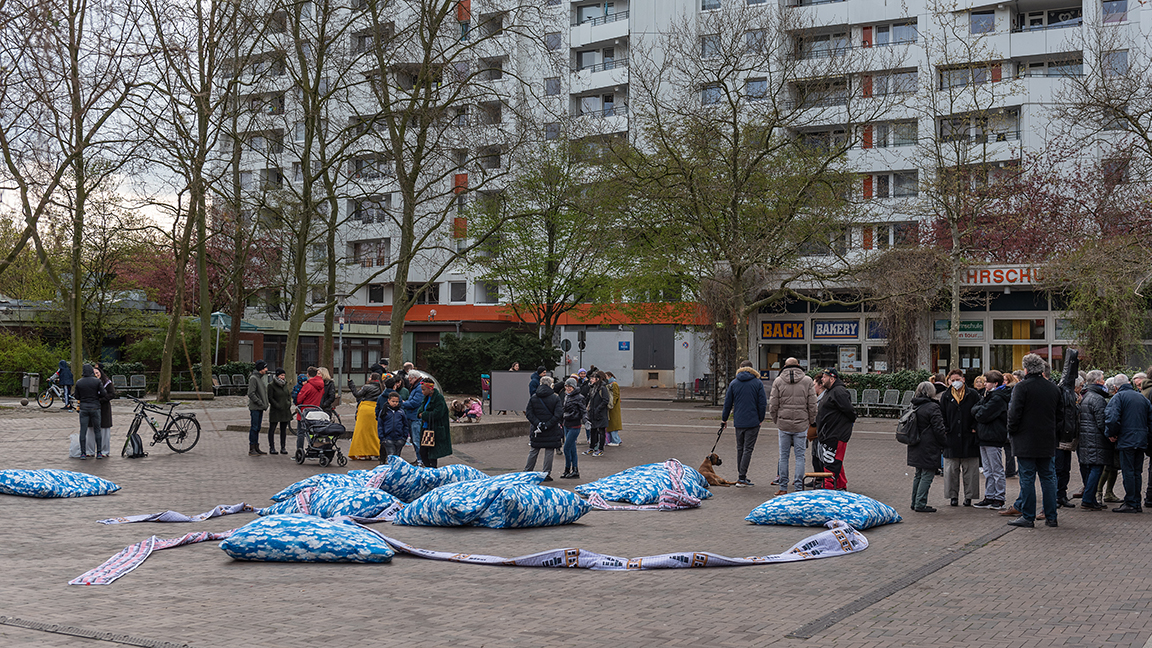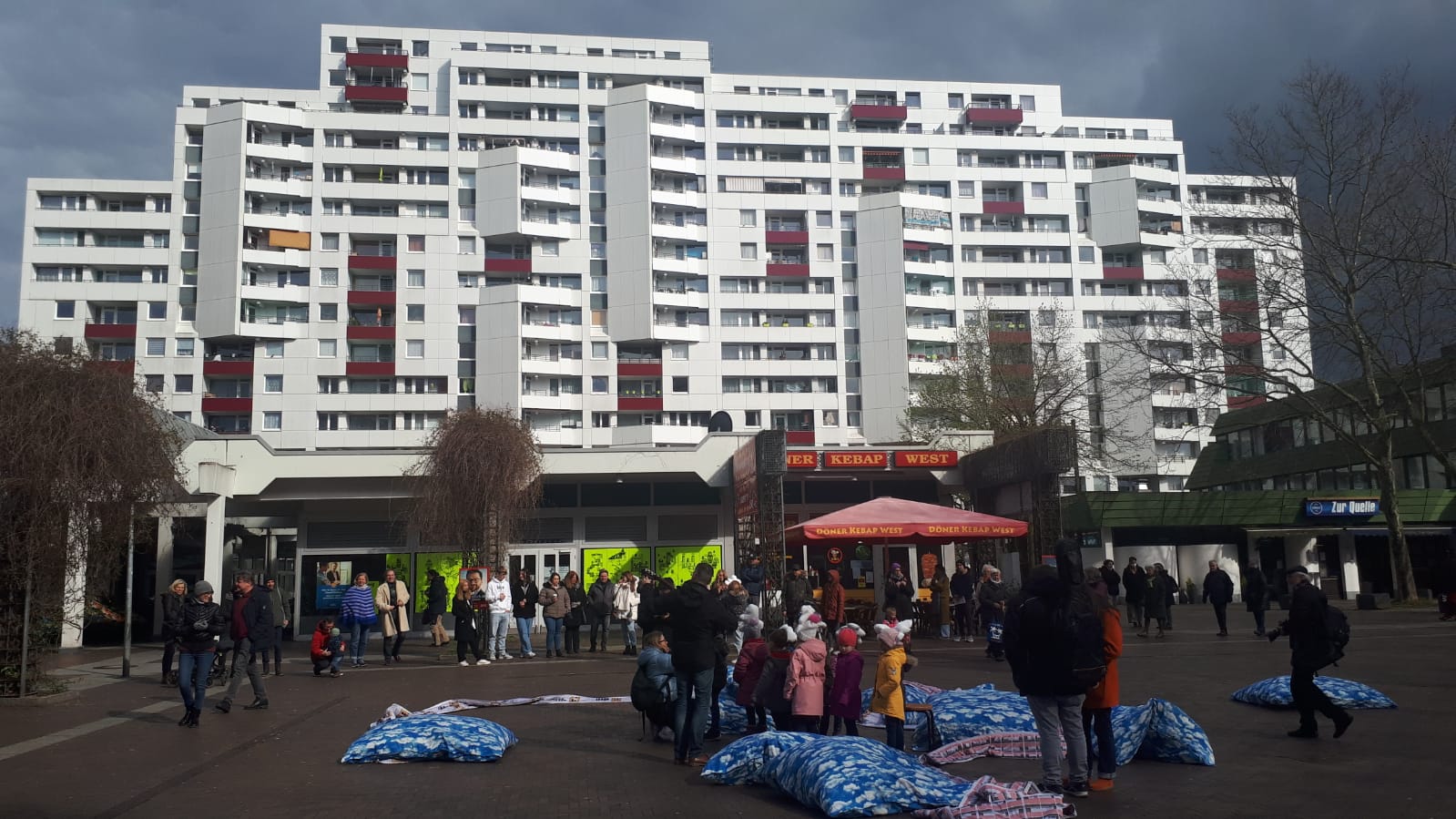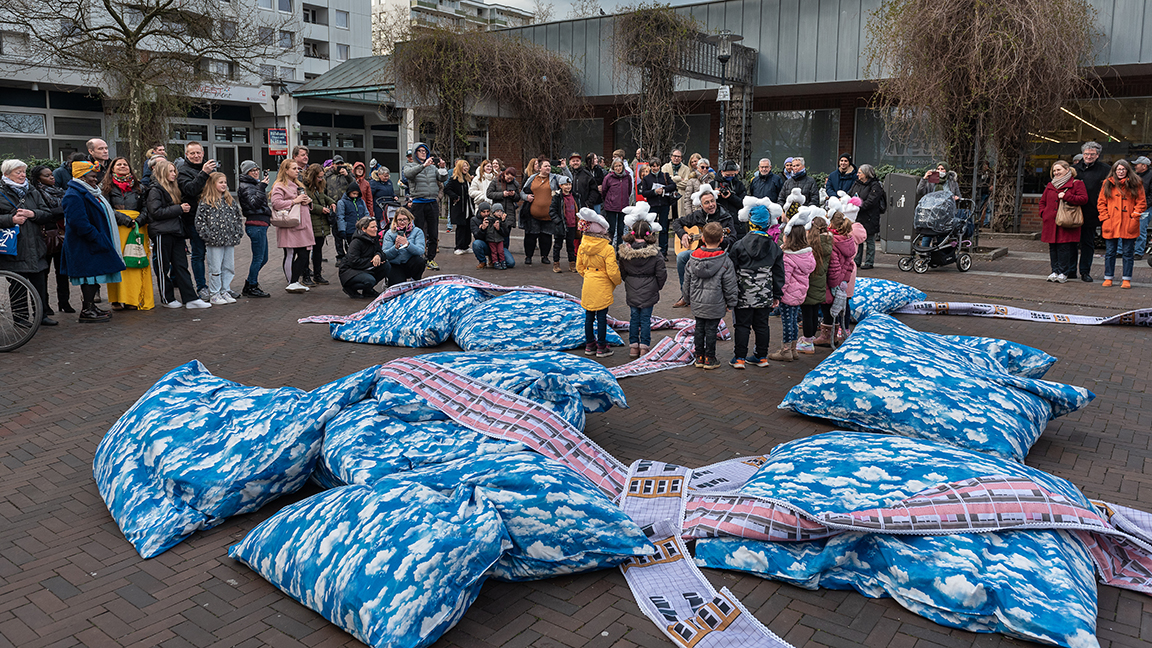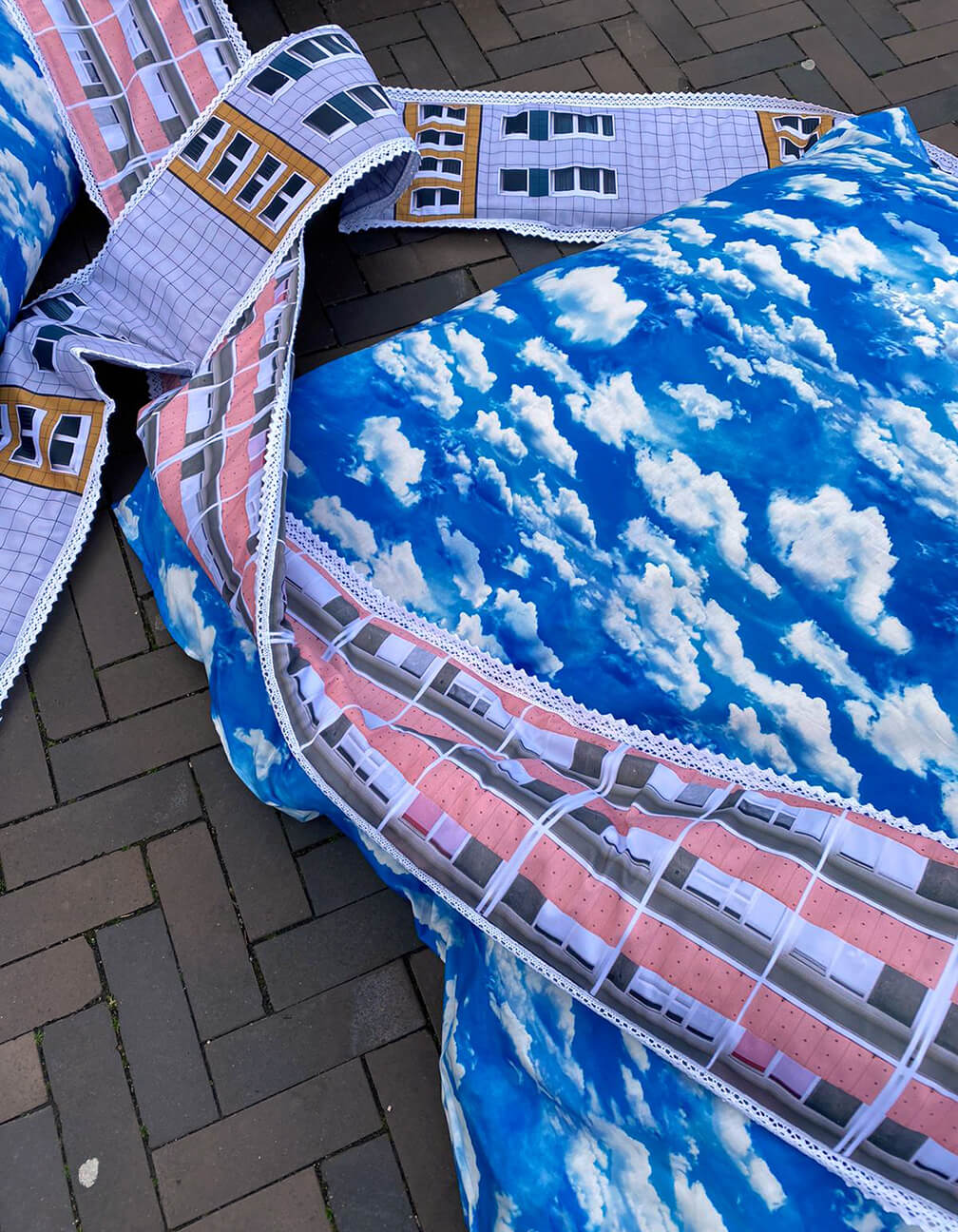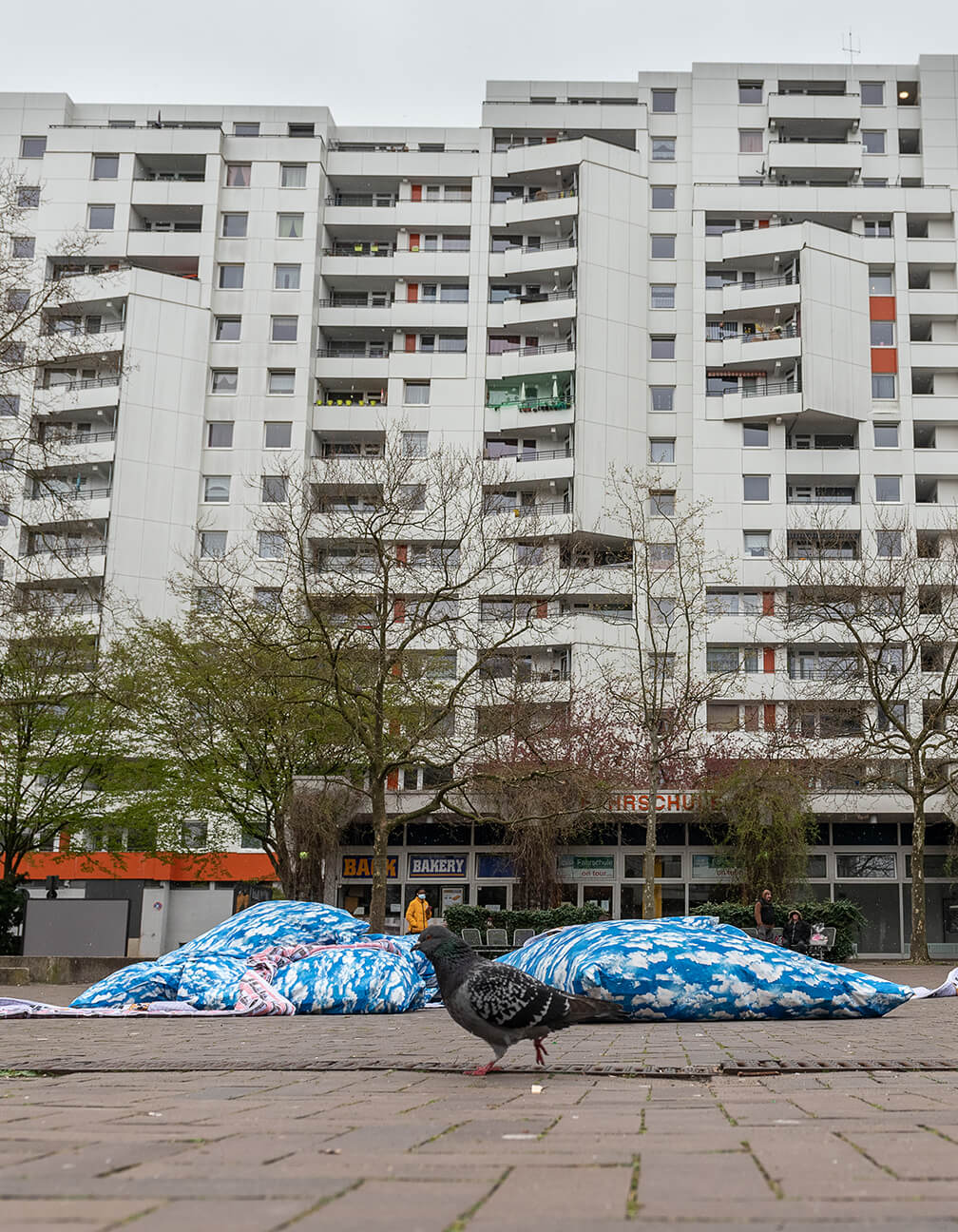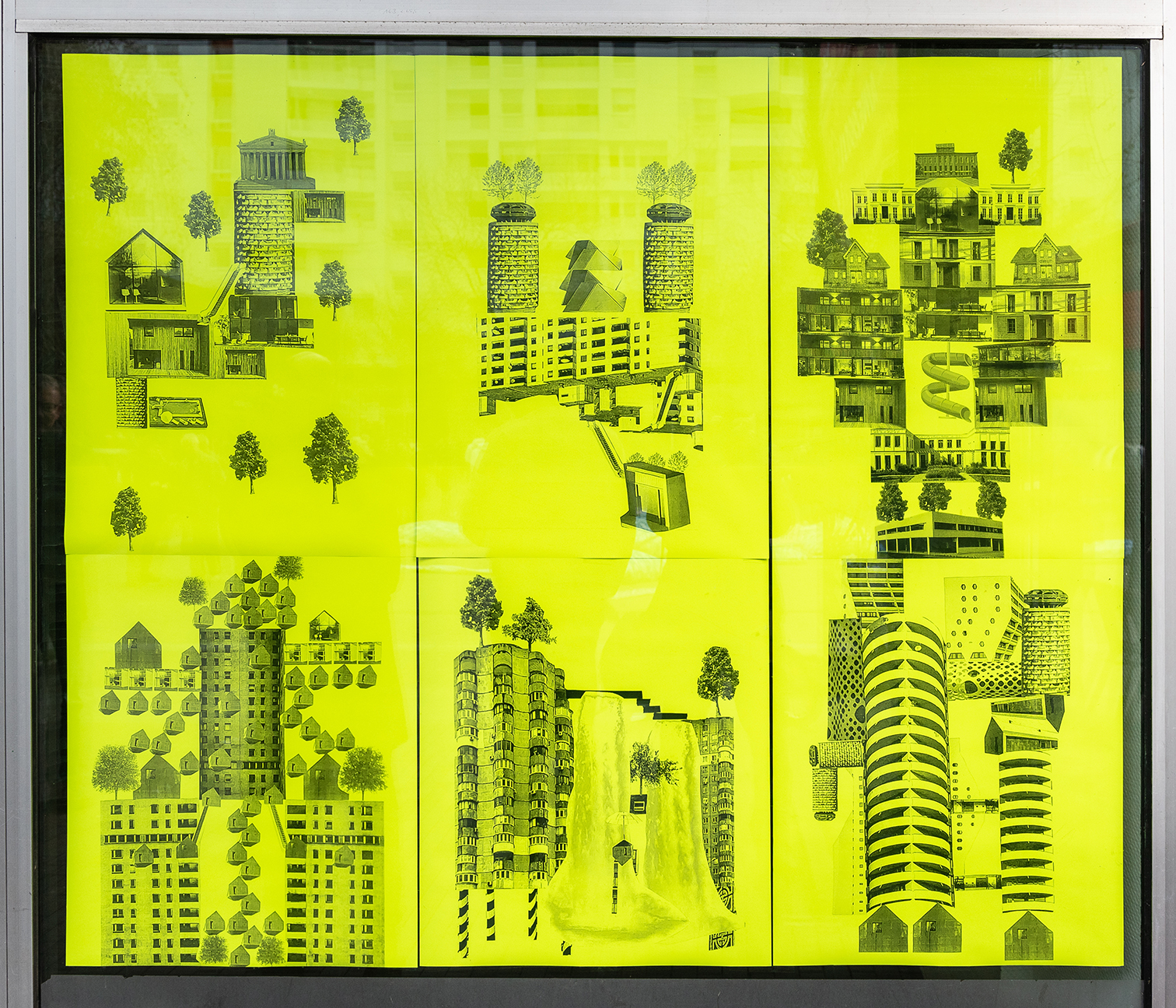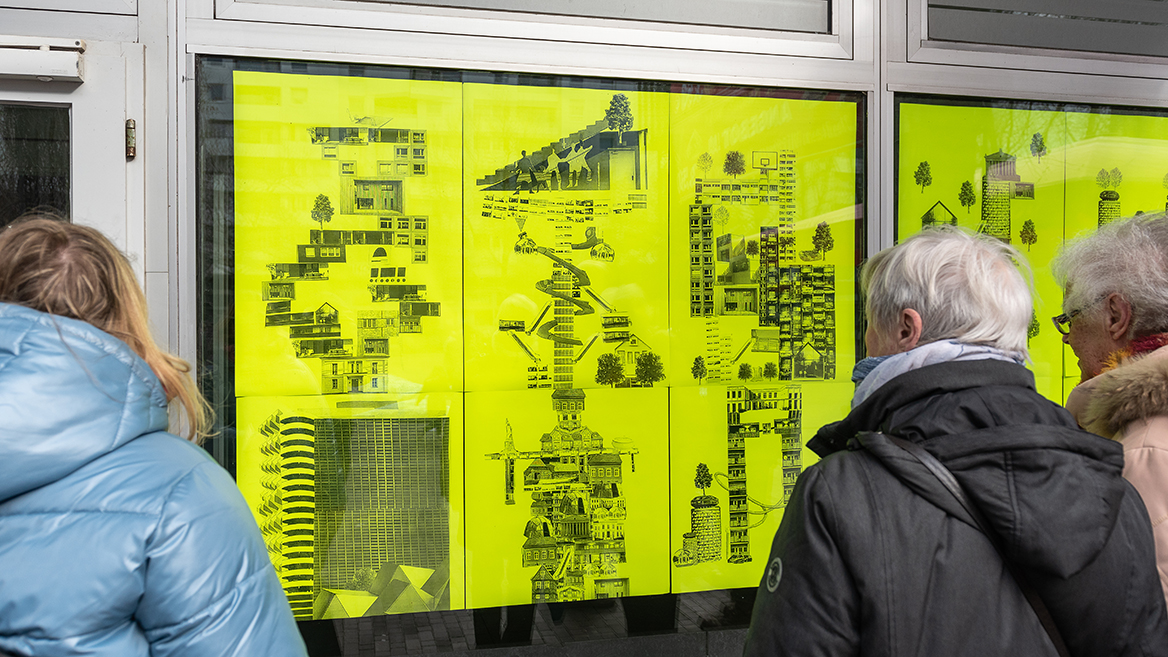 Photos: Alexander Zheleznyak, Detlef Klepsch, Katharina Maderthaner
---
---