---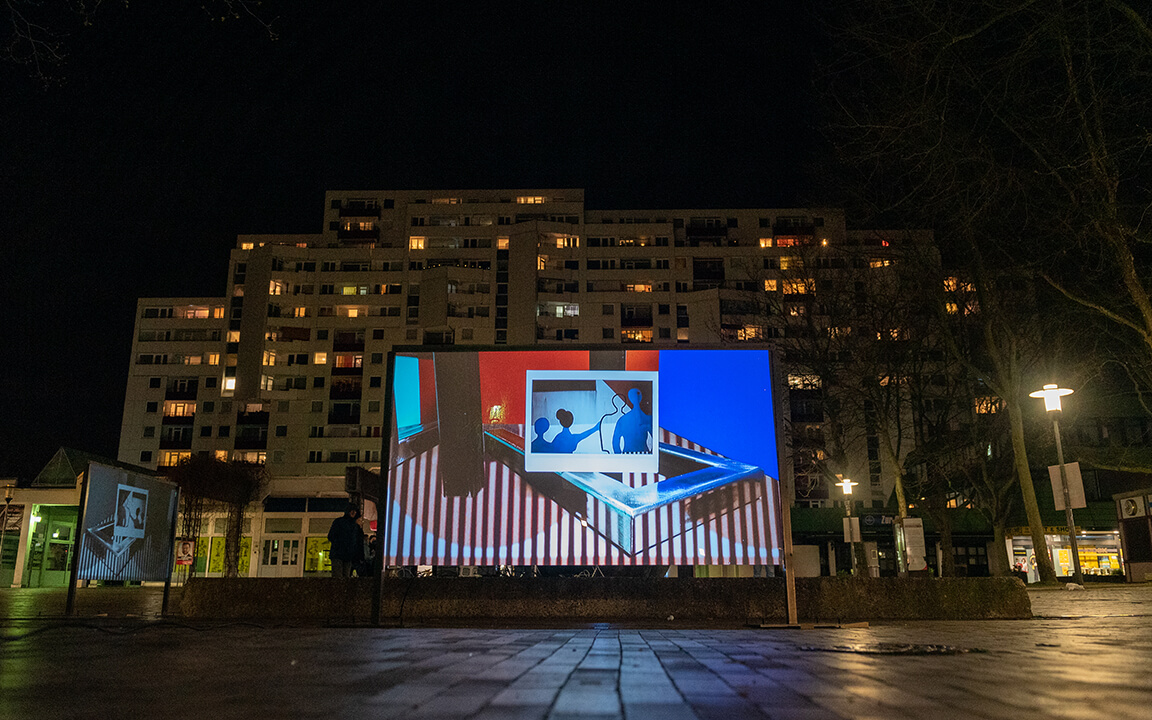 Anne Schülke
Westtangente
Video Installation
Sat., 2 April, 2022
9:30 - 10:30 p.m.
Berliner Platz
Ratingen-West
Anne Schülke grew up in Ratingen-West. In the three channel video installation "Westtangente" she brings together memories of spaces, designs, paths, colors, sounds and rhythms. In 2019, she took instant photographs around the former Parrot Houses (three high rise buildings) and the Swan Pond and staged them in a model made of hard foam panels and found material. In this way, she returns the images to an architectural context. The sound is based on a rhythmic sequence by Detlef Klepsch and her voice.
On 2 April 2022, a projection of "Westtangente" took place on Berliner Platz after sunset.
From 26 March 2021 to 25 April 2021, the Museum Ratingen showed the video installation Westtangente and the artist's book "Parrots and Swans" in the museum's project room.
Parallel to Katharina Maderthaner's installation "oben ohne" (topless), which was on display in the Mosaik shopping center from 25 April to 25 June, 2021, posters of stills from "Westtangente" hung in the windows of various stores.
Press
Ein Stadtteil wird zum Kunstobjekt 25 July 2021
Museum Ratingen zeigt Anne Schülke Westtangente 22 March 2021
Die Westtangente wird zur Kunstvorlage 19 March 2021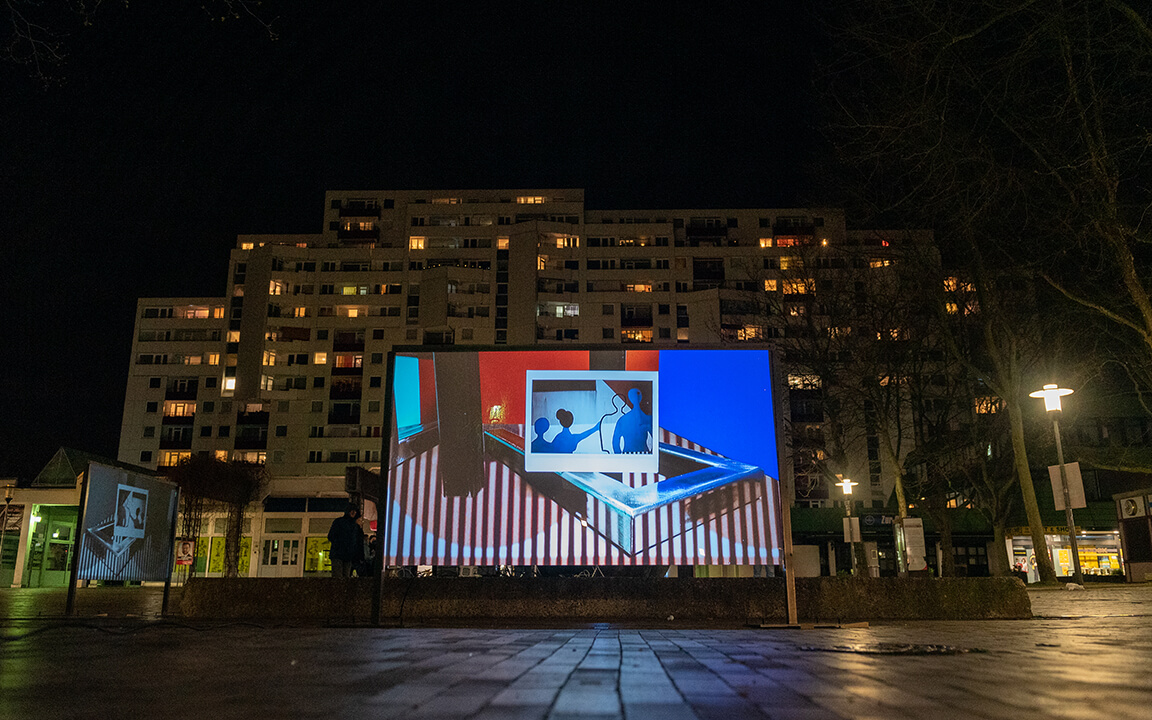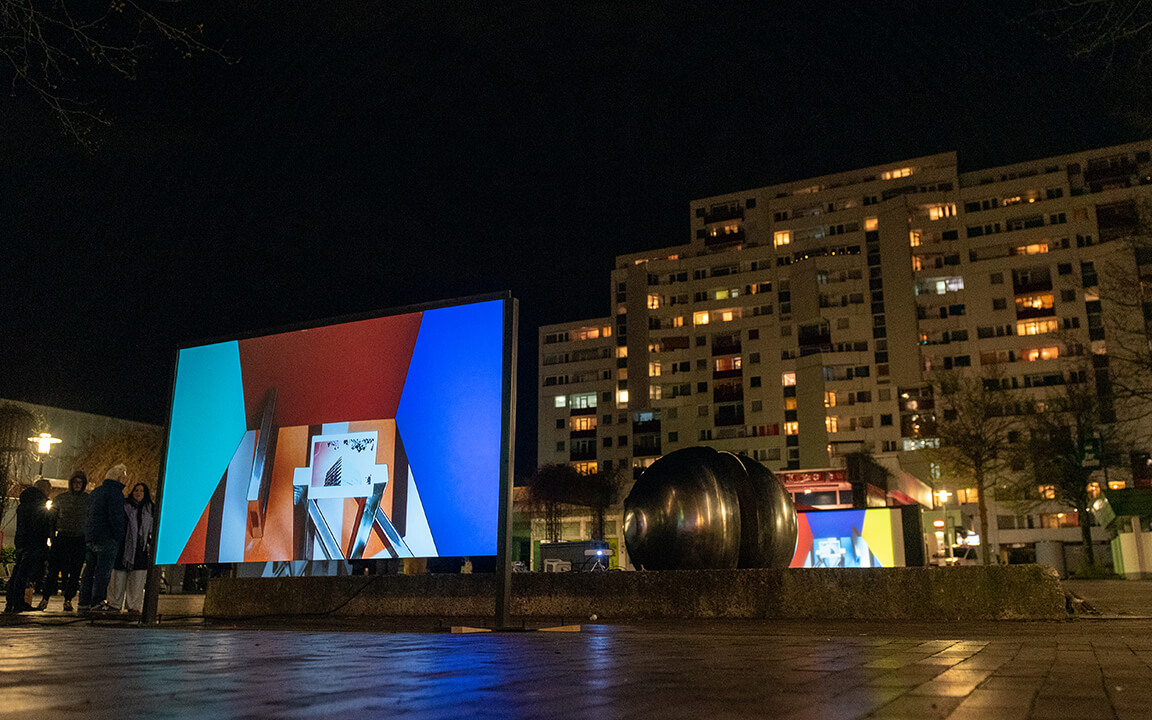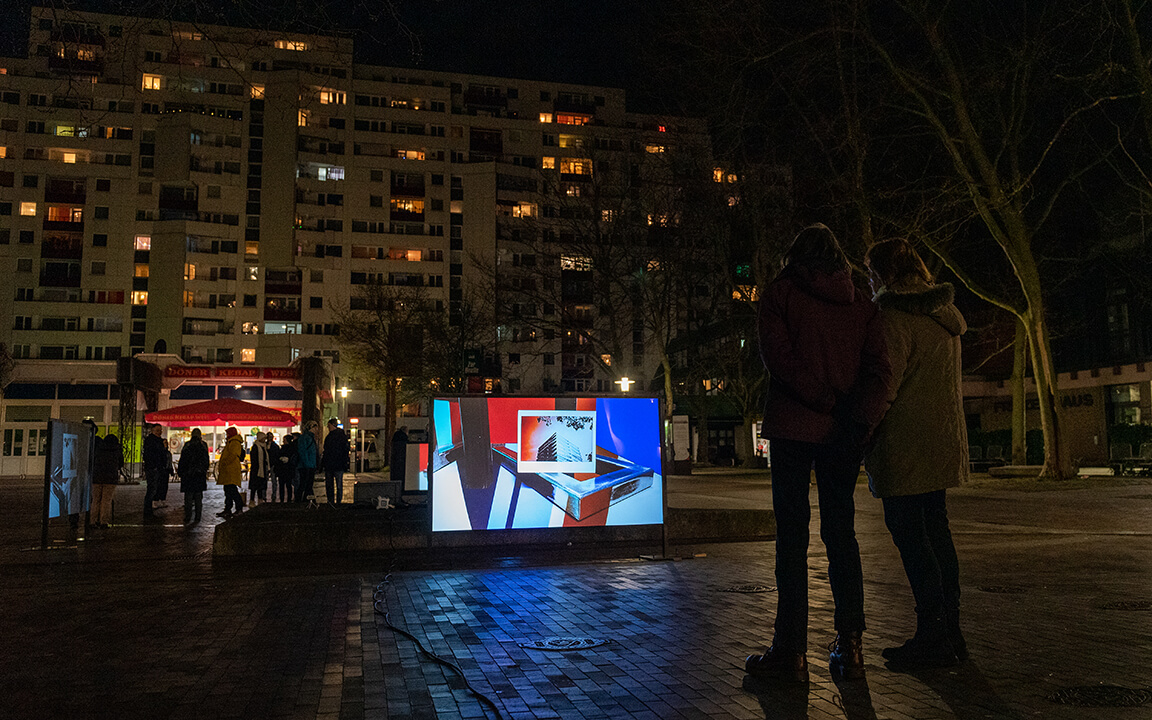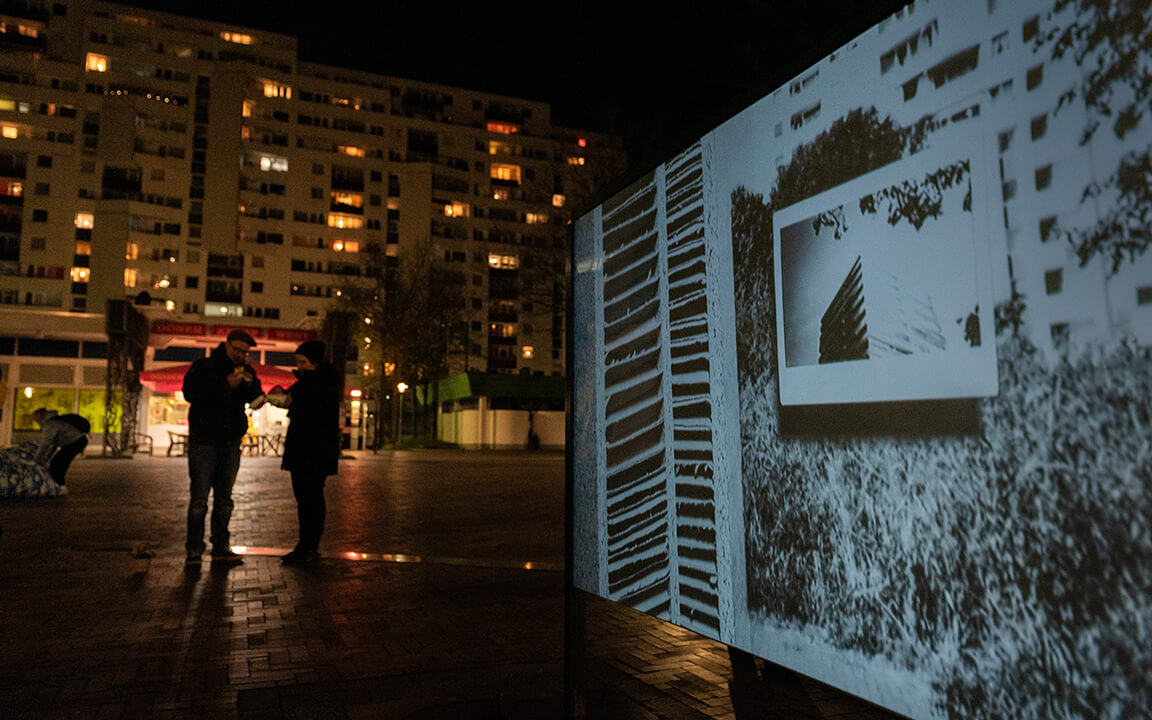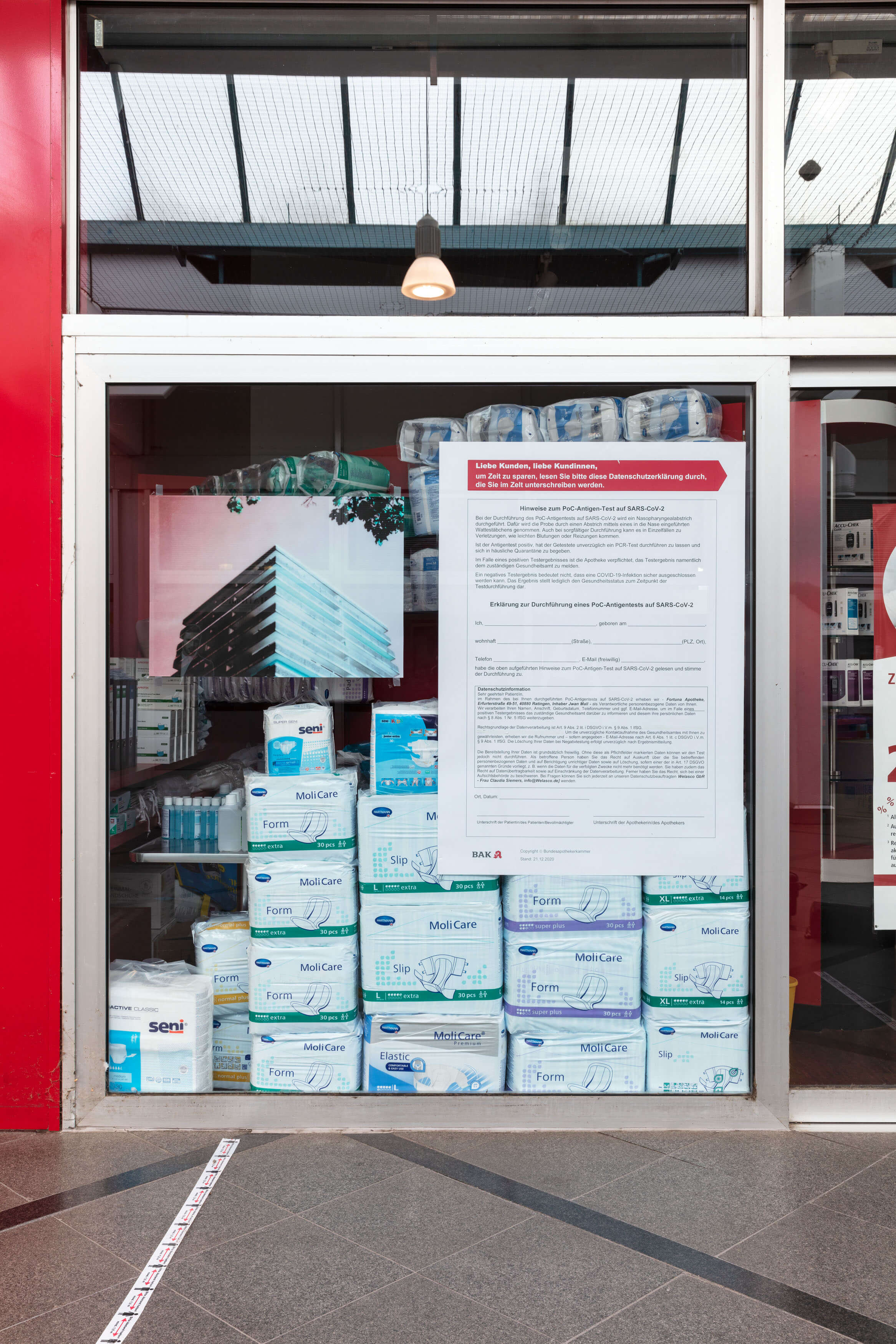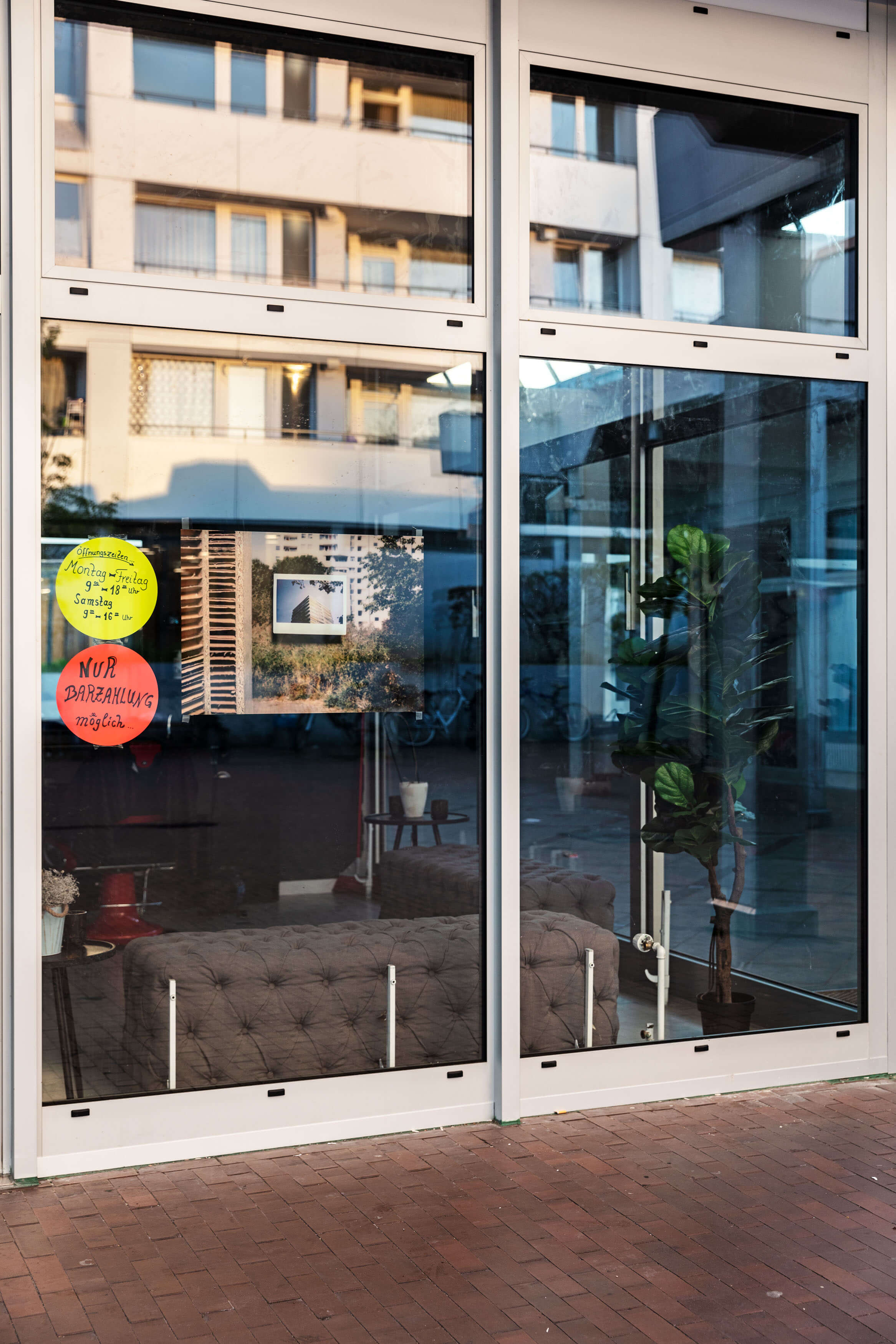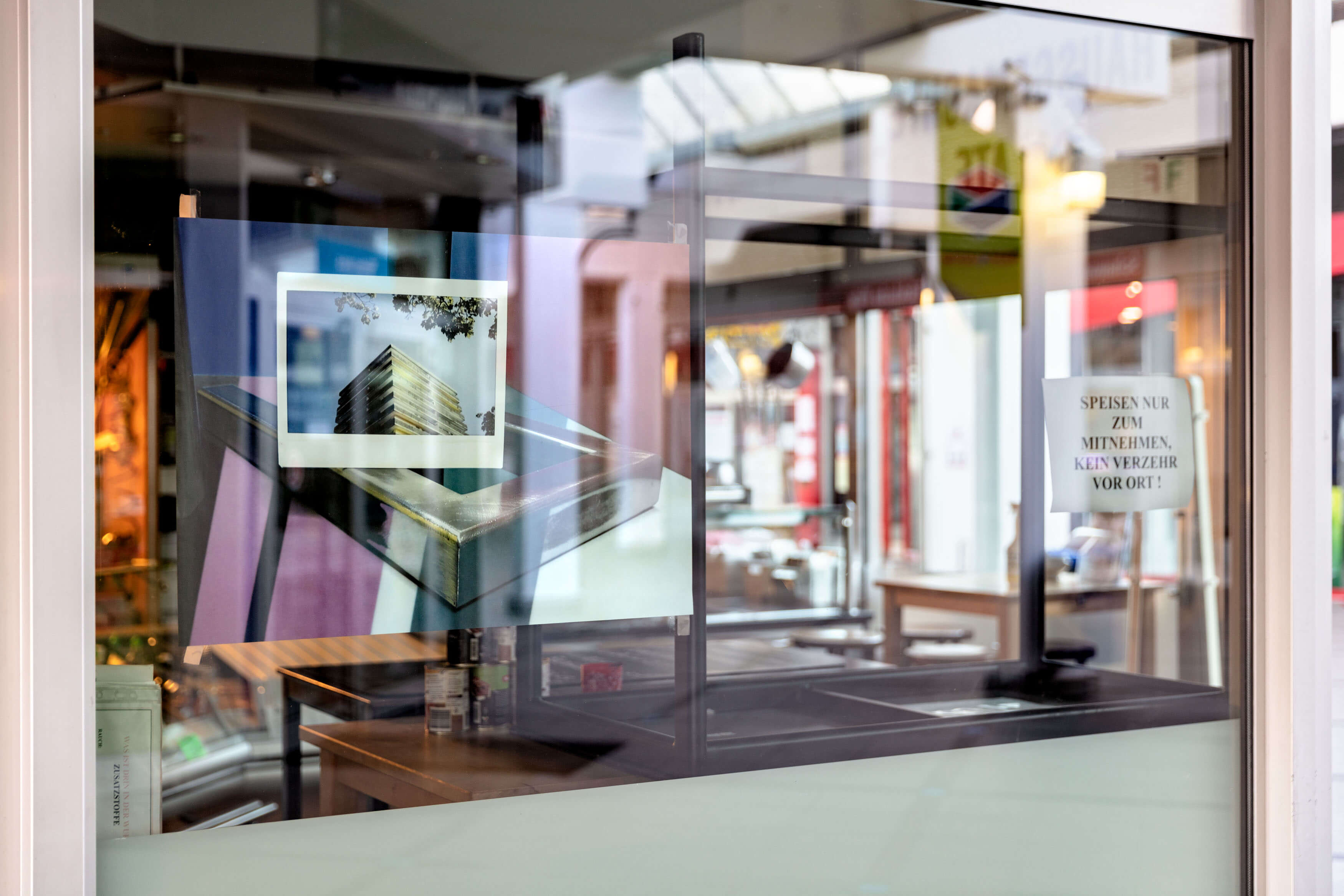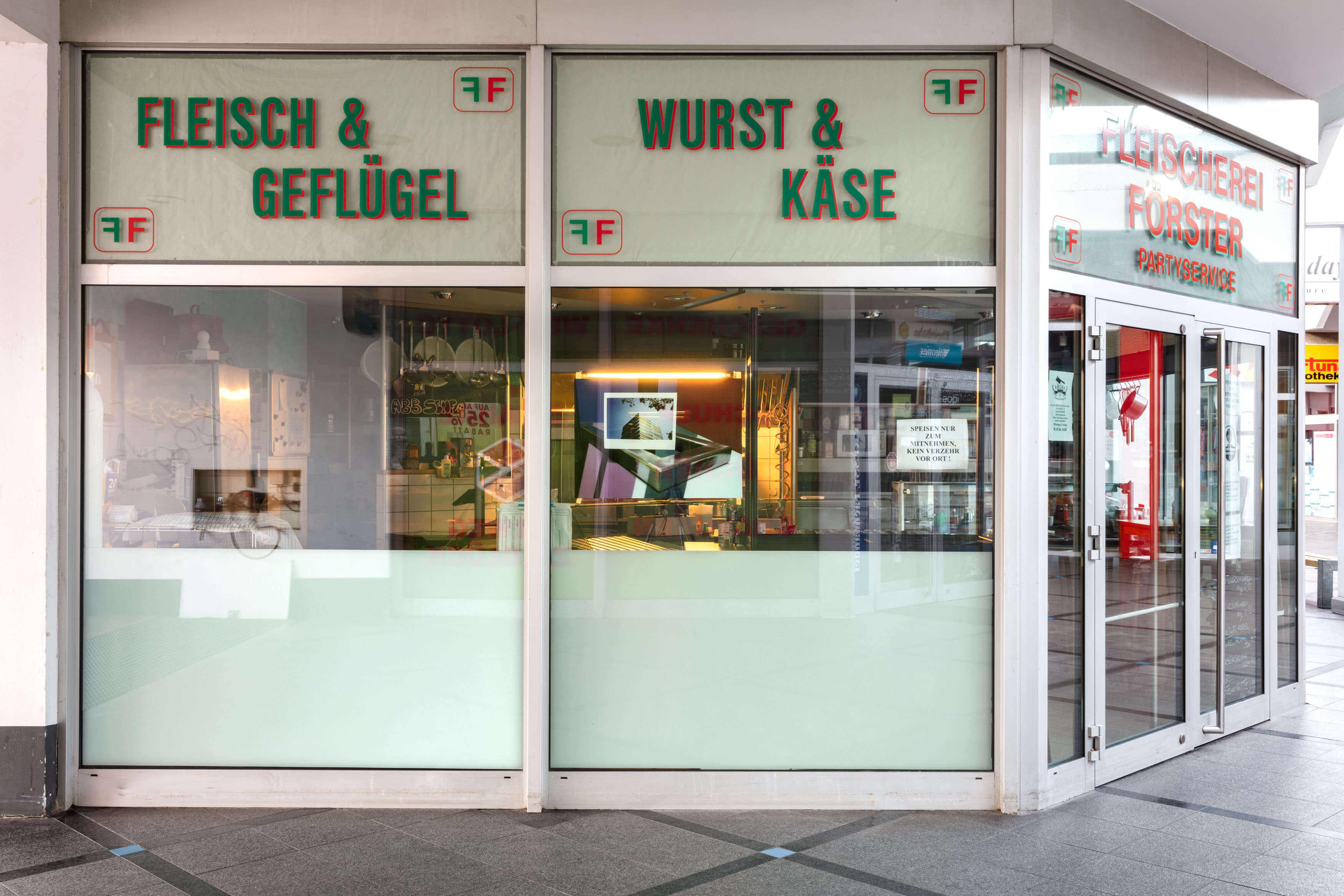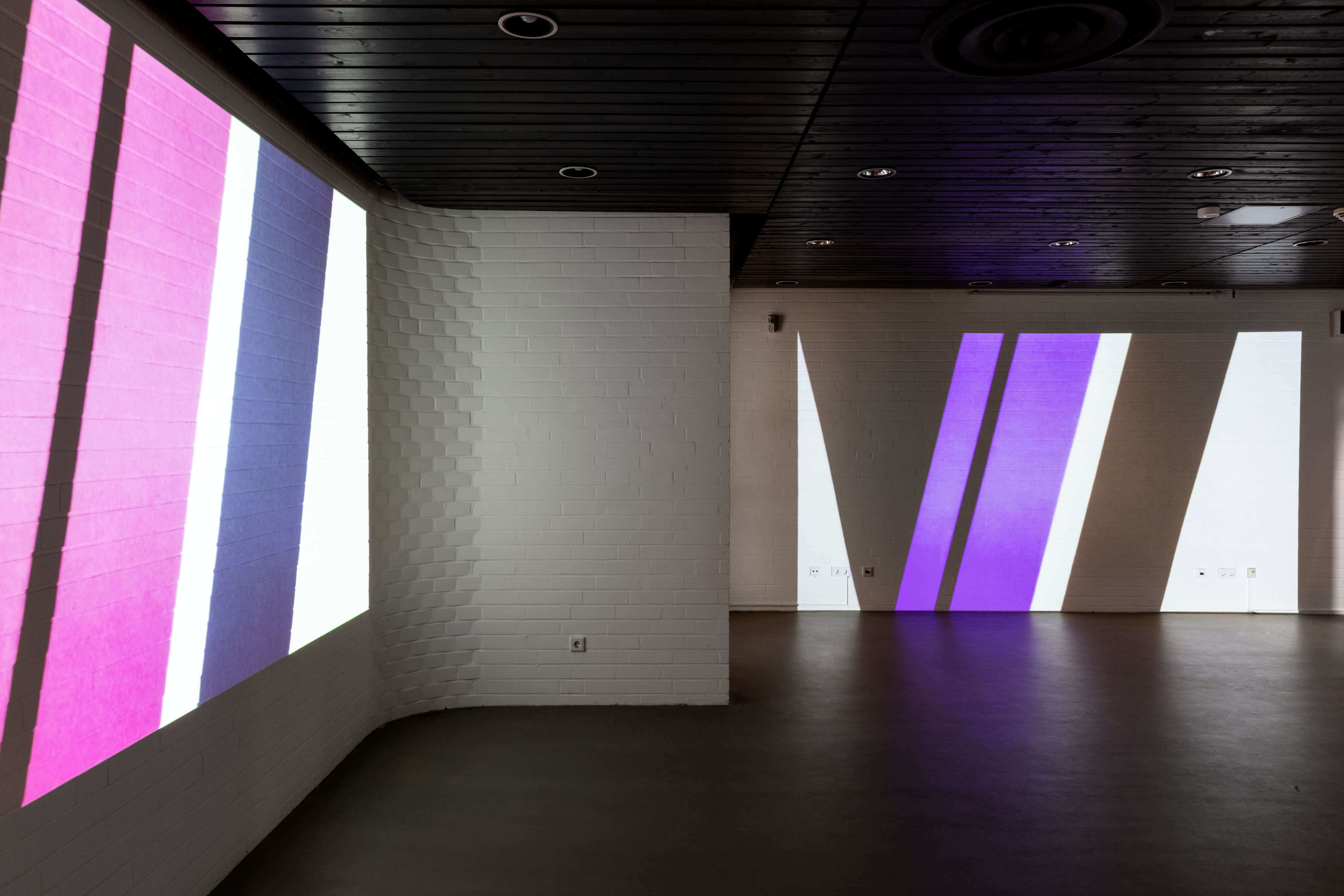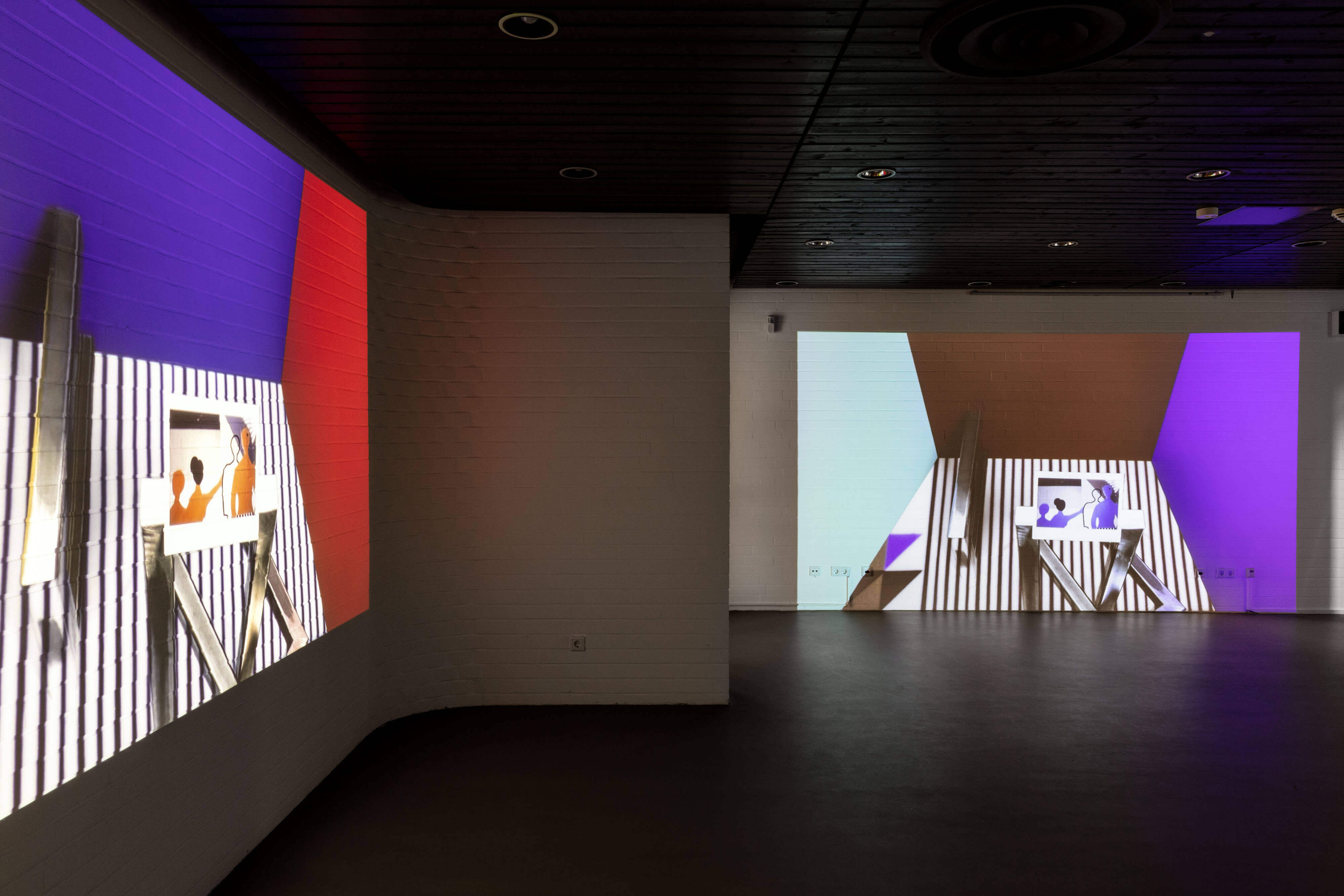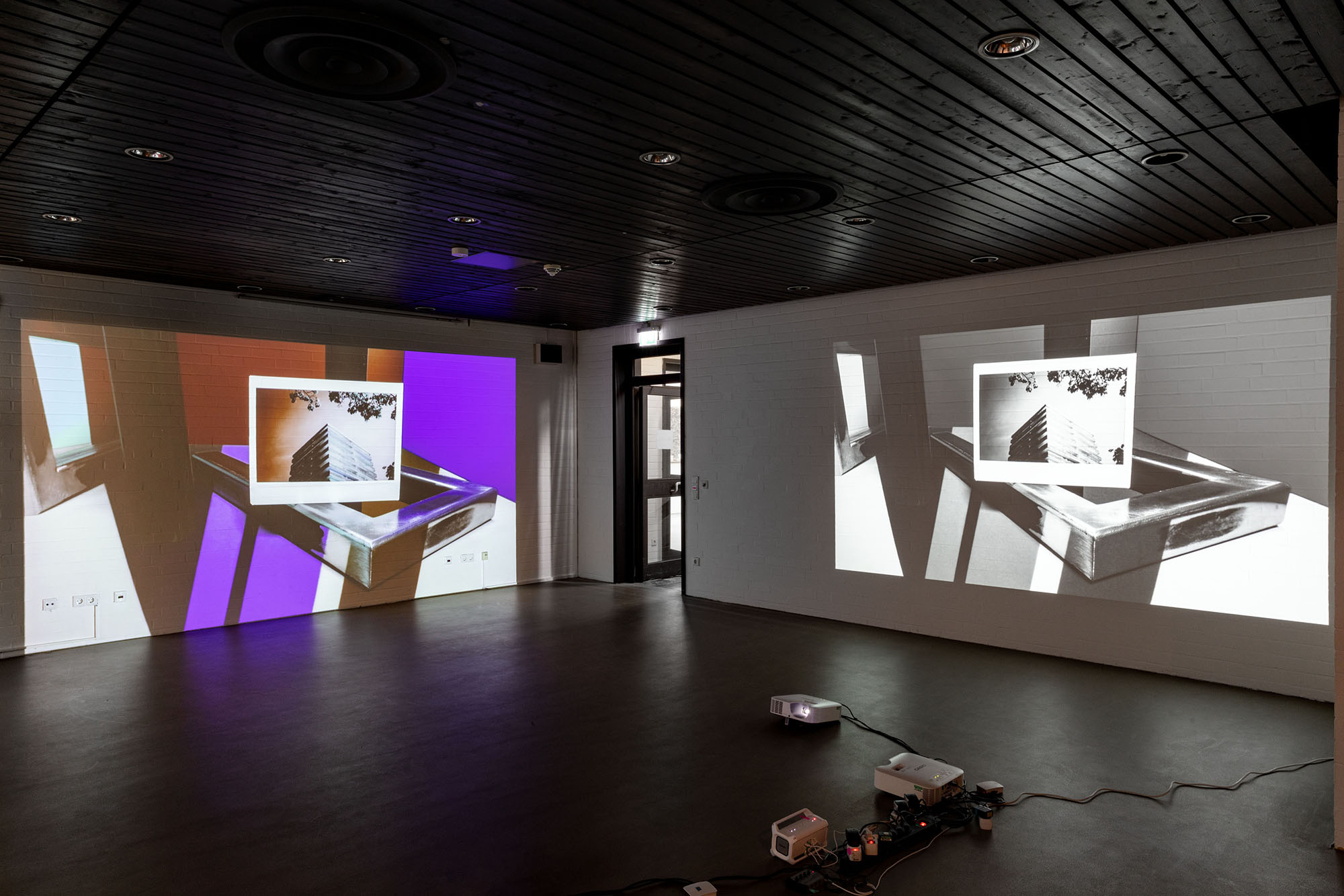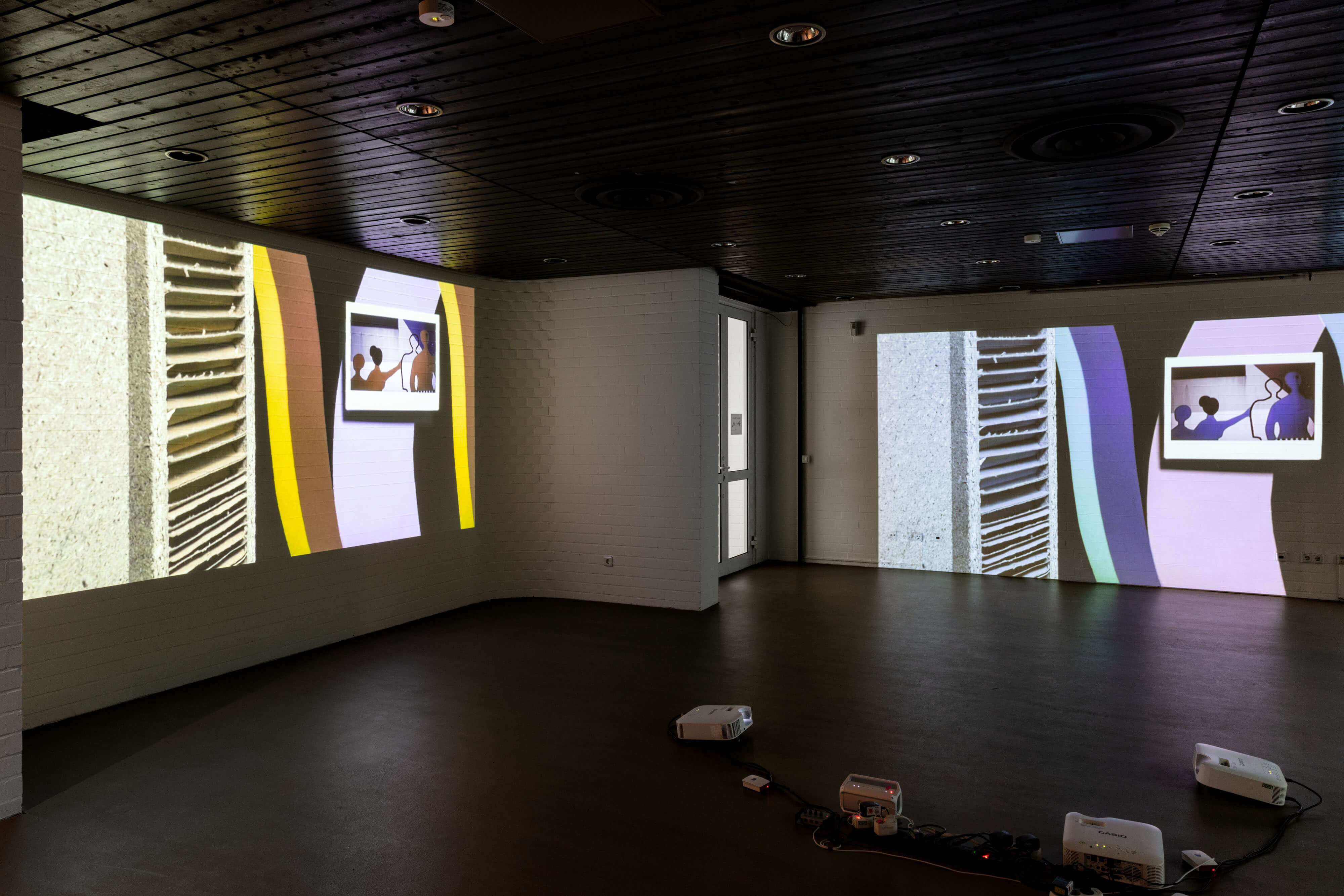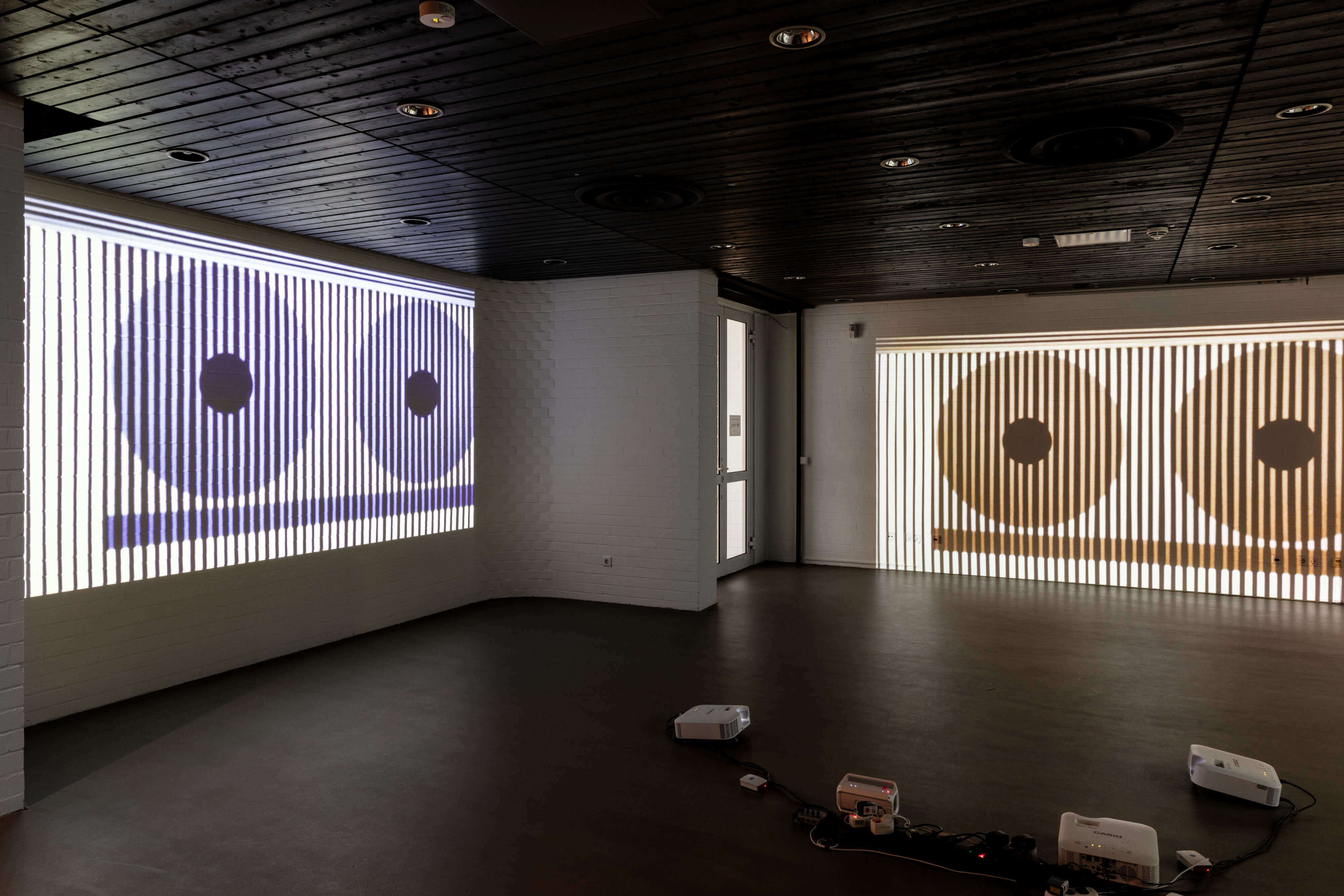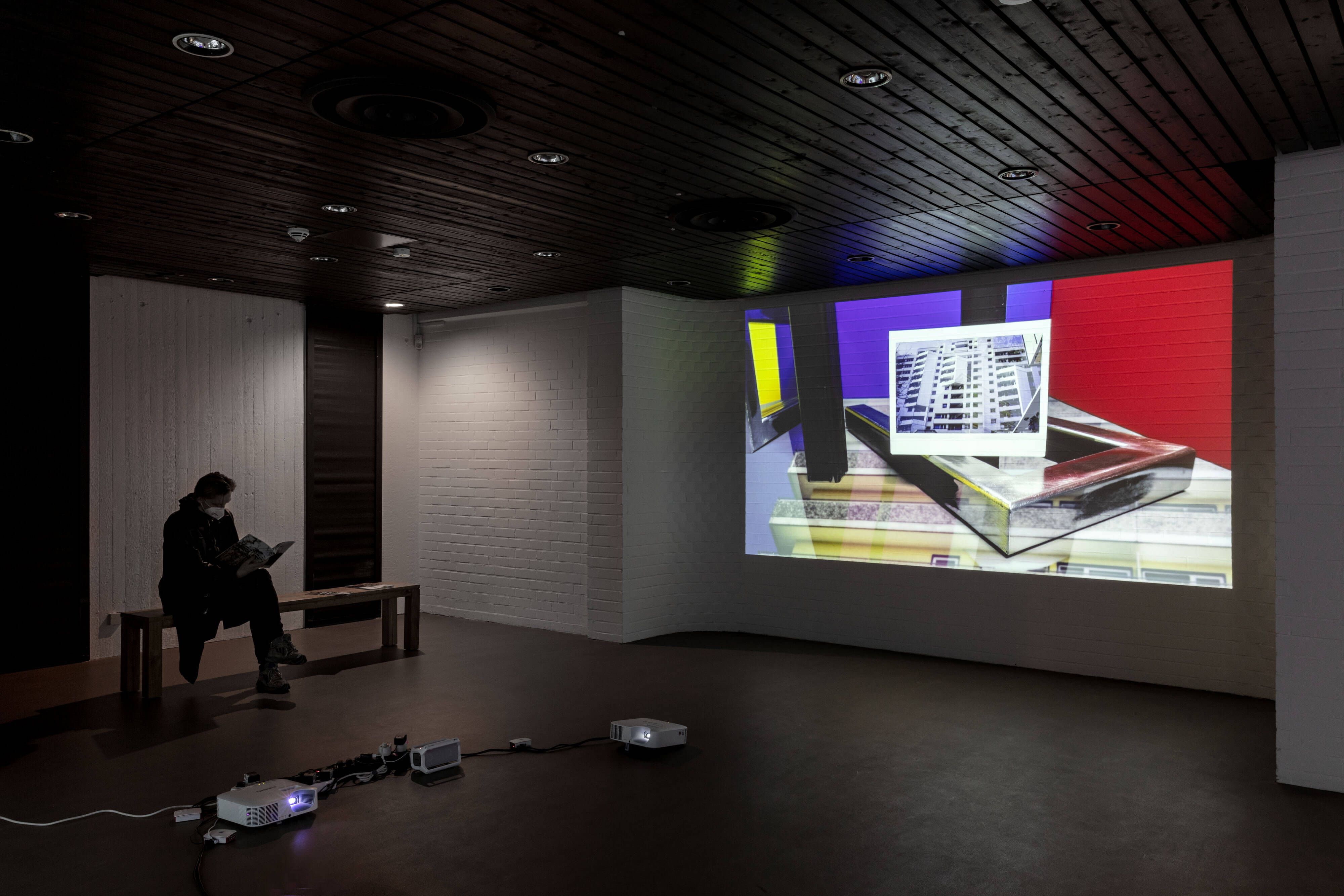 Photos: Alexander Zheleznyak, Johannes Bendzulla, Video: Anne Schülke
---
---